Smartbox Dealernetwerk
Smartbox is actief met verschillende dealers door heel Nederland en heeft importeurs in verschillende landen.
Bent u opzoek naar een Smartbox dealer bij u in de buurt?
IMPORTEURS IN HET BUITENLAND
Momenteel heeft SMARTBOX diversen importeurs in diversen landen.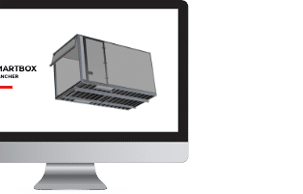 SMARTBOX DENEMARKEN VERKOOP VAN:
SMARTBOX LIGHT
SMARTBOX TO COOL 3.0
SMARTBOX PLATFORM
SMARTBOX PICK-UP
Product informatie
klik hier
Hoogste
laadvermogen
U bent verzekerd van het hoogst mogelijke laadvermogen. Door het extreem lage gewicht van de laadbak, kunt u een zwaardere lading vervoeren.
Enorm
Milieubewust
De Smartbox wordt opgebouwd uit 100% recyclebare materialen. Hierdoor is ook de afvoer van de Smartbox beter voor het milieu.
Highest
load capacity
You are assured of the highest possible load capacity. Due to the extremely low weight of the body, you can transport a heavier load.