ALL ABOUT SMARTBOX PICK-UP
With the Smartbox Pick-up you get an extremely light open body at home. With a weight from 165 kg, this is the lightest open body in Europe. This allows you to transport a larger load and saves many kilometers and liters of fuel. This not only results in a substantial reduction in transport costs, but also a decrease in wear and tear due to the reduced use of the car.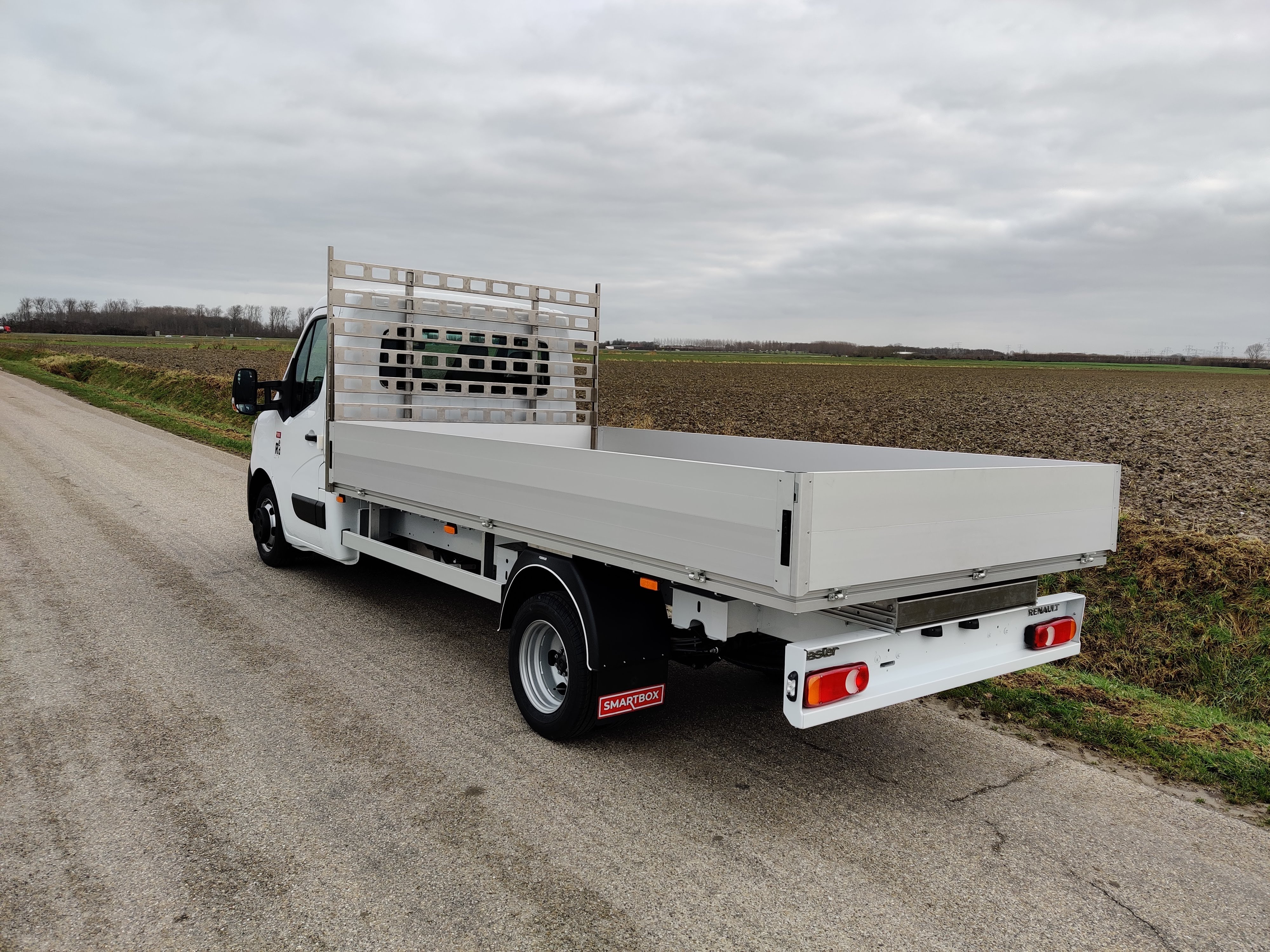 Width option of 2095 or 2200mm external
Length options between 2700 and 4355mm
Height of the side boards are 400mm
Standard version with integrated aircraft rails in the side bars
Accessories for your Smartbox: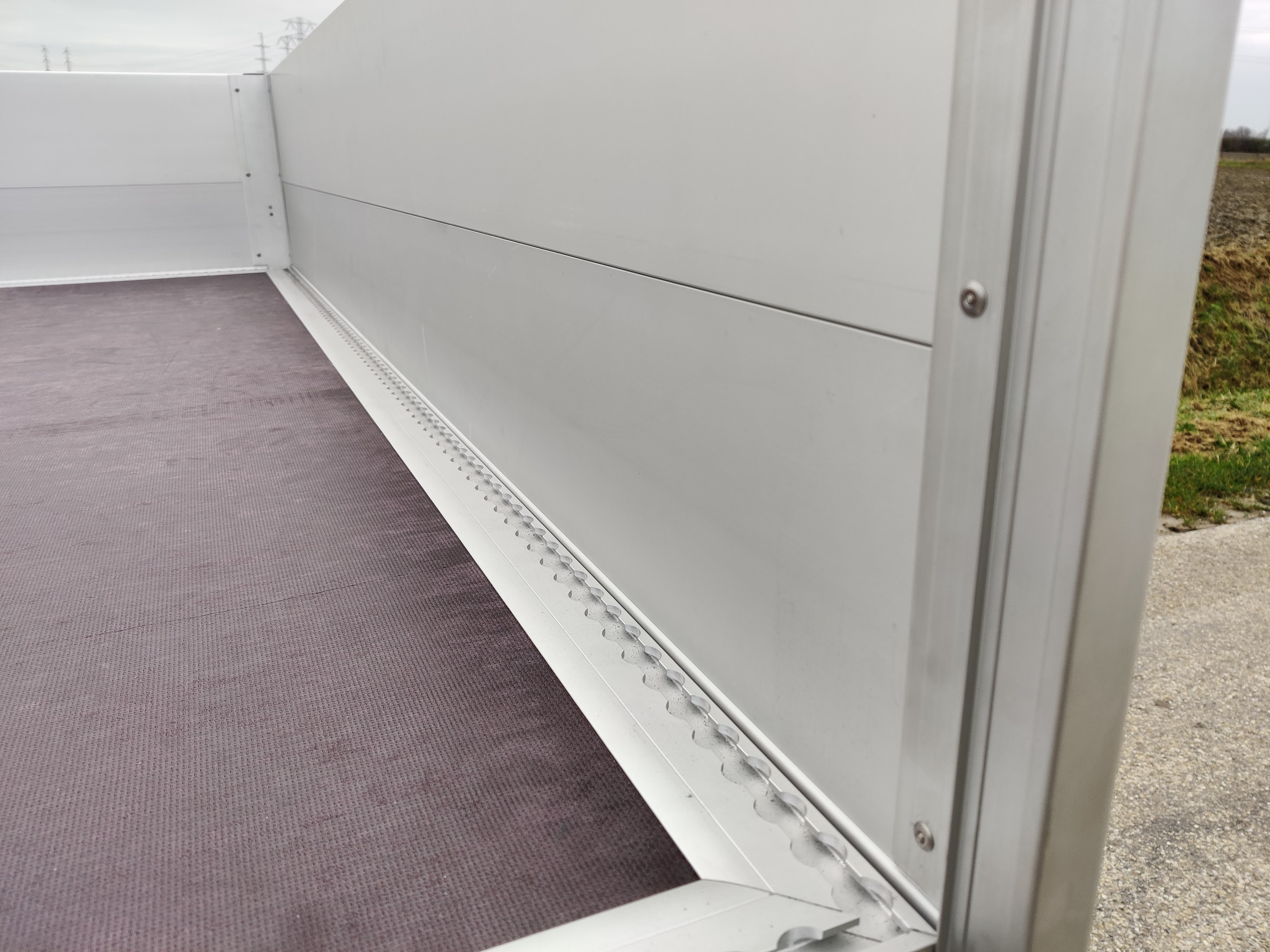 Integrated aircraft rails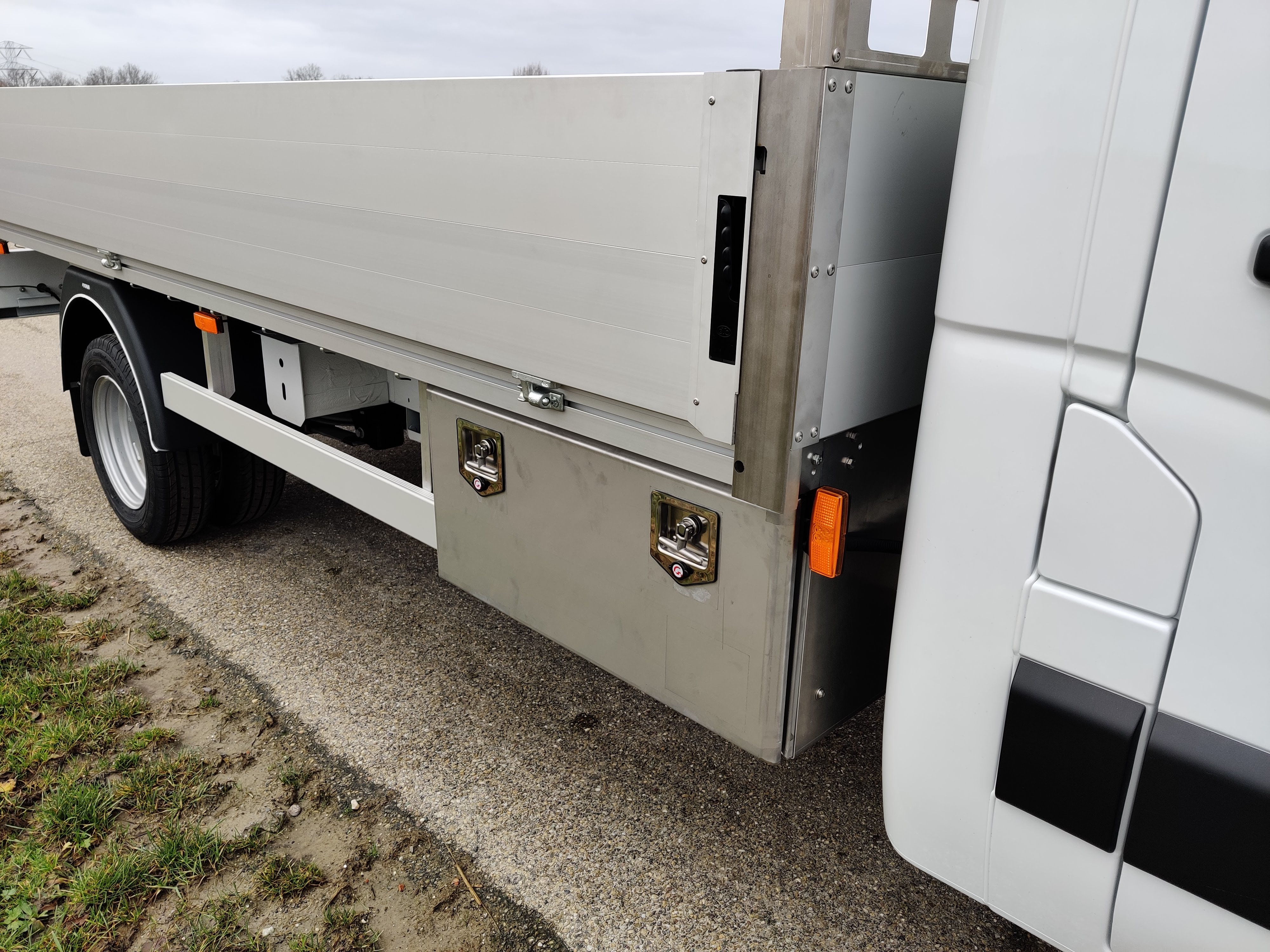 Stainless steel material box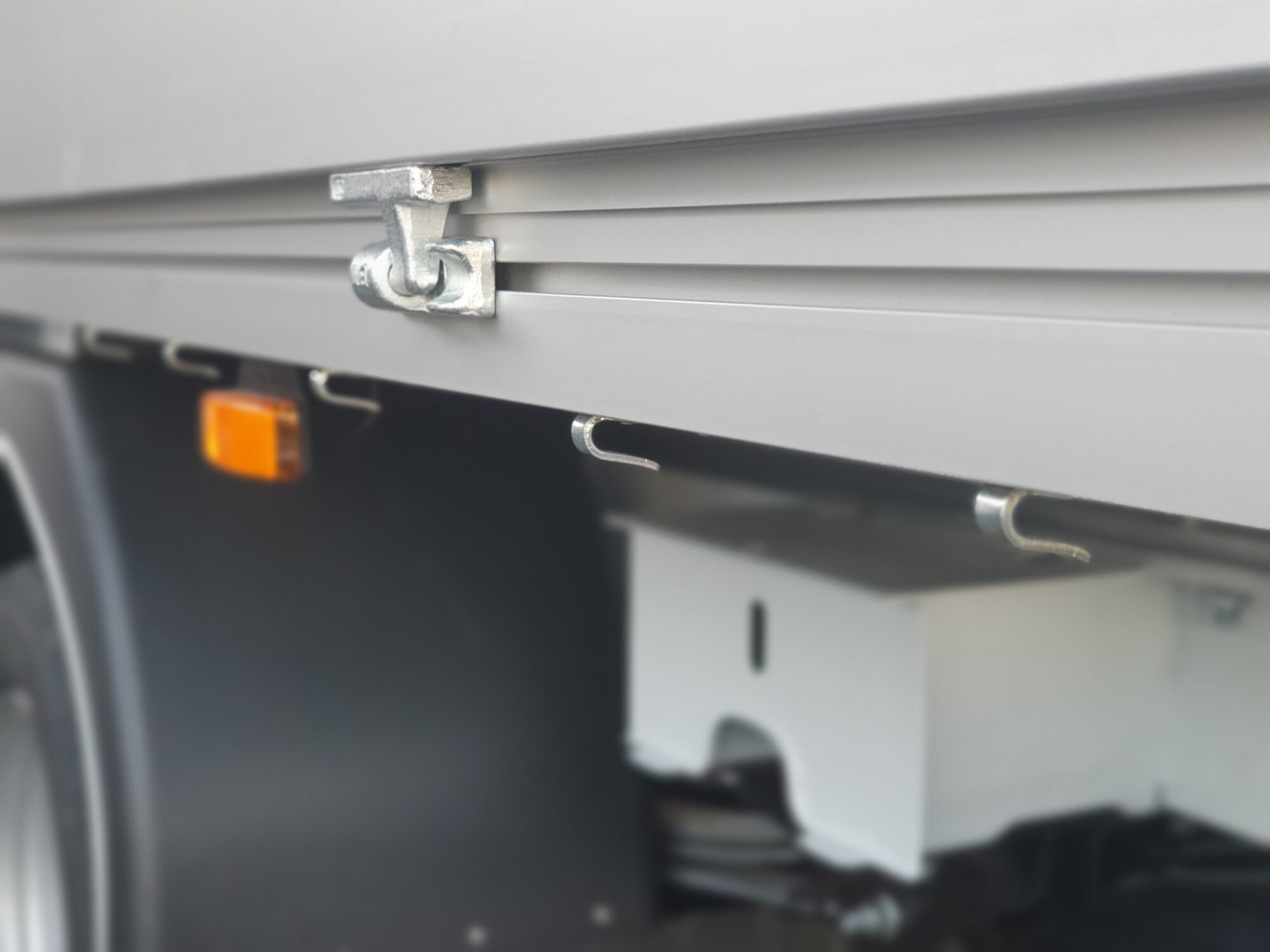 Rope hooks
ON THE ROAD, Smartbox Pick-up
Highest
load capacity
You are assured of the highest possible load capacity. Due to the extremely low weight of the body, you can transport a heavier load.
Huge
Environmentally Conscious
The Smartbox is constructed from 100% recyclable materials. This also makes the disposal of the Smartbox better for the environment.
Lightest Flatbed
of Europe
With Smartbox you have the lightest container in Europe! Less weight means less consumption and wear.