ALL ABOUT SMARTBOX TO COOL
The Smartbox To Cool lives up to its name: with this smartbox you have the lightest cool/freezer body on the market. With a very large payload and a higher insulation value than a 'standard' cooled bus, you are guaranteed to have the coolest body. Smartbox To Cool is available with any type of cooling motor.
The Smartbox To Cool has a fixed width of 2045 mm. In length, there are five options between 3250 and 4050 mm. In terms of height, there are two options: 1900 or 2100 mm. Every standard version is available from 320 kg and is equipped with rear doors. The Smartbox To Cool can be supplied with a tailgate, side door, suitable for various cooling engines and the possibility for countless other options.
View the various features of our Smartbox To Cool below and configure your own variant.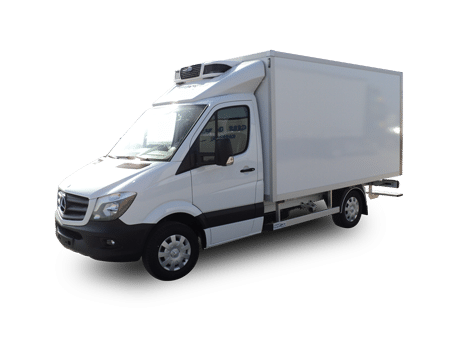 Width: 2245 mm, Length: 3250 - 4050 mm
Capacity from 12.63 to 17.40 m³
Equipped with full LED lighting
High insulation value K value 0,357 incl. side door
Payload up to 1250 kg possible with small driving licence
Accessories for your Smartbox:
Cooling engine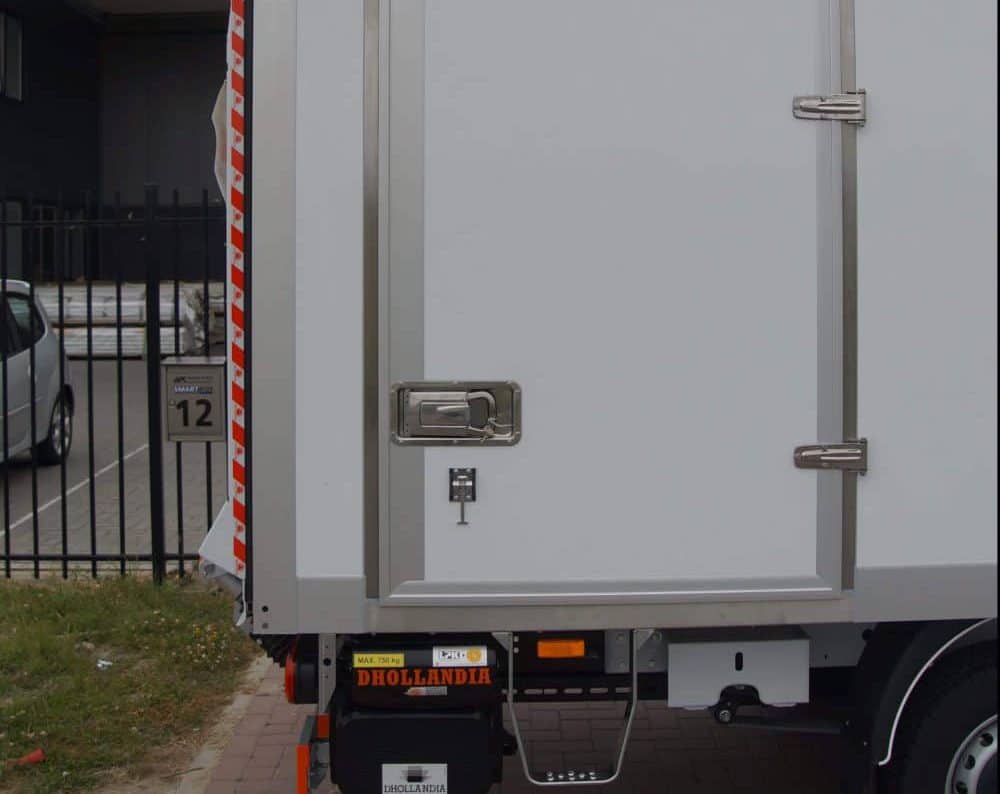 Side door
Combi rails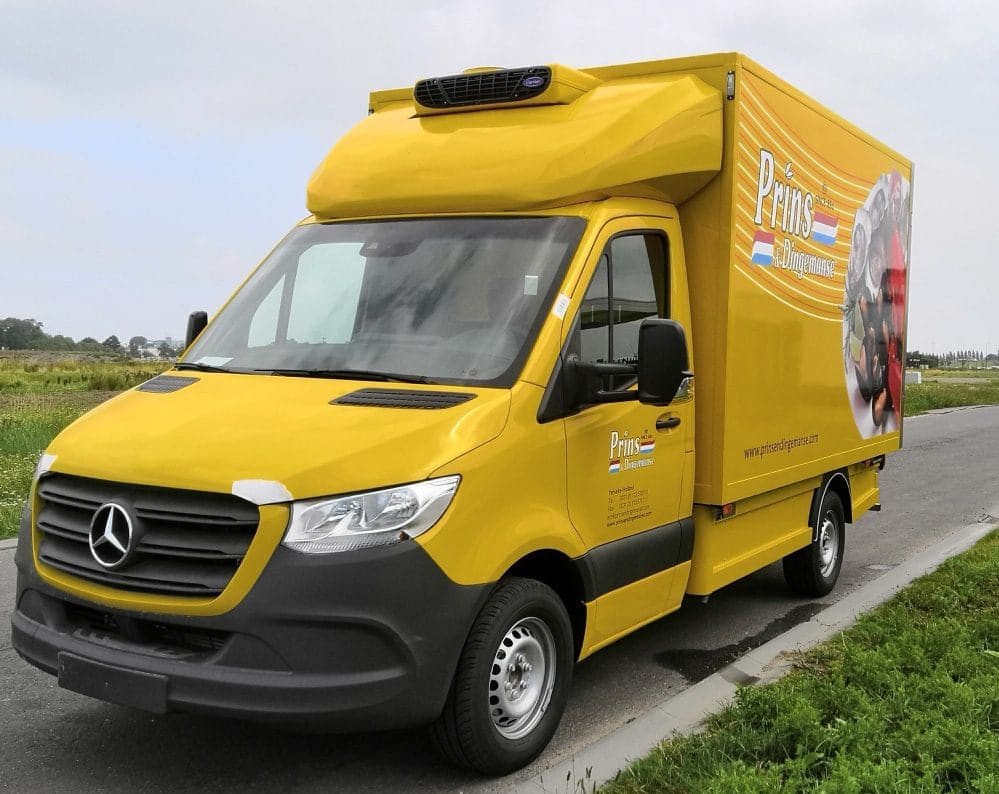 Roof spoiler
ON THE ROAD, SMARTBOX To cool
Highest
load capacity
You are assured of the highest possible load capacity. Due to the extremely low weight of the body, you can transport a heavier load.
Huge
Environmentally Conscious
The Smartbox is constructed from 100% recyclable materials. This also makes the disposal of the Smartbox better for the environment.
Lightest Flatbed
of Europe
With Smartbox you have the lightest container in Europe! Less weight means less consumption and wear.