ALL ABOUT SMARTBOX LIGHT
With the Smartbox Light you get an extremely light loading box. With a weight of 300 kg, this is the lightest body in Europe. This allows you to transport a larger load and saves many kilometers and liters of fuel. This not only results in a substantial reduction in transport costs, but also a decrease in wear and tear due to the reduced use of the car.
The Smartbox Light has a fixed width of 2136 mm. In terms of length, there are four options between 3520 and 4520 mm. As far as height is concerned, there are two options: 2175 or 2325 mm. Every standard version is equipped with aircraft rails in the kicking edge. For the Smartbox Light there are options for a tailgate, rear doors, a side door and various other options.
View the various features of our Smartbox Light below and configure your own variant.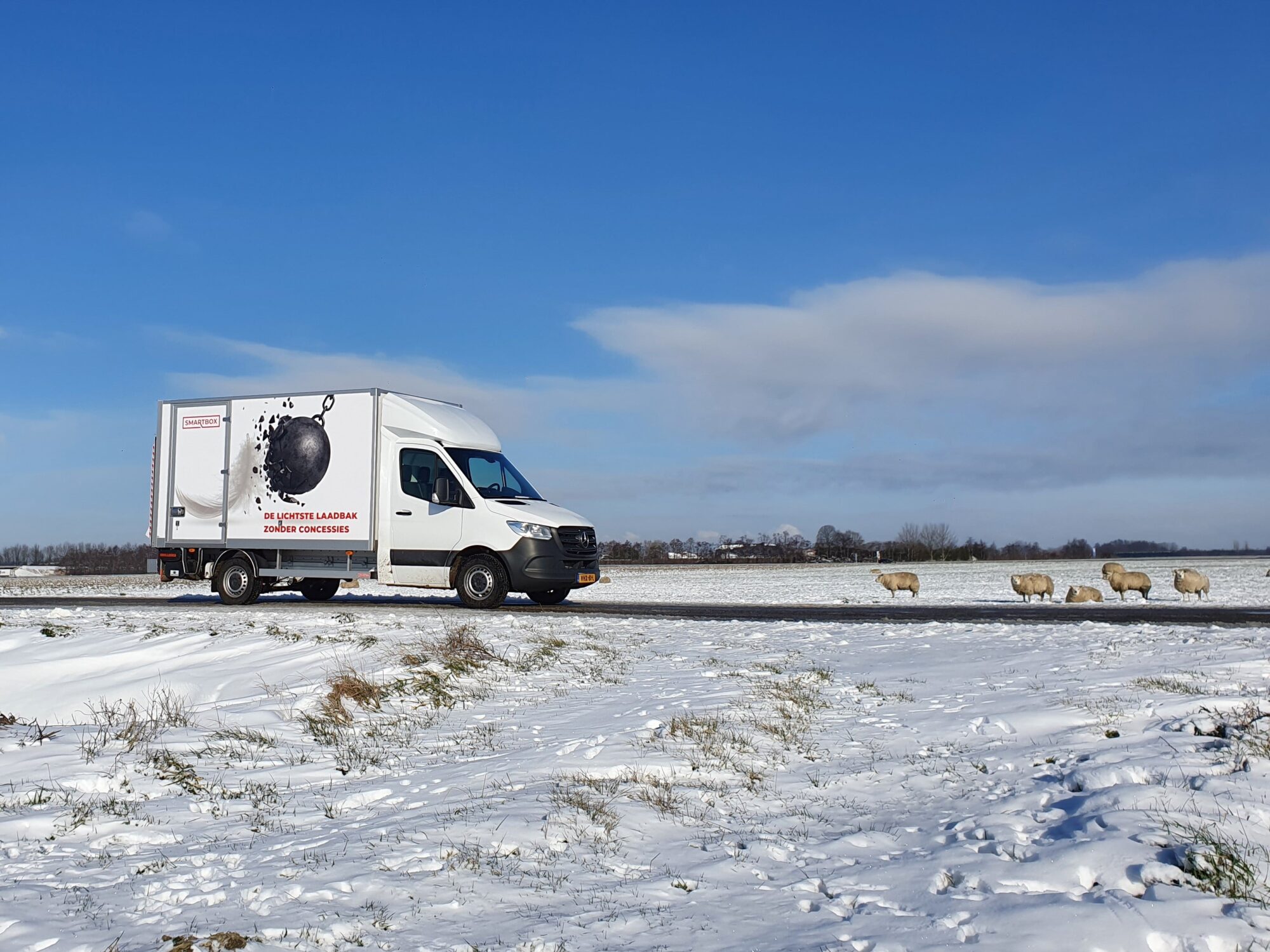 Width: 2196 mm, Length: 3520 - 4520 mm
Capacity from 16.83 to 22.43 m³
Equipped with full LED lighting
Possibility 100% recyclable
Stainless steel hinges and locks
Standard integrated aircraft rails with load securing certificate
ACCESSORIES FOR YOUR SMARTBOX: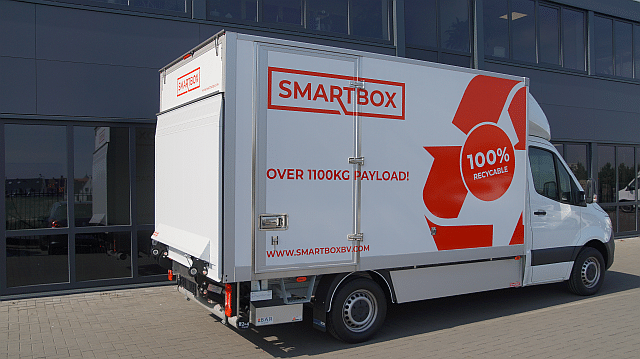 SIDE DOOR
Sliding door possible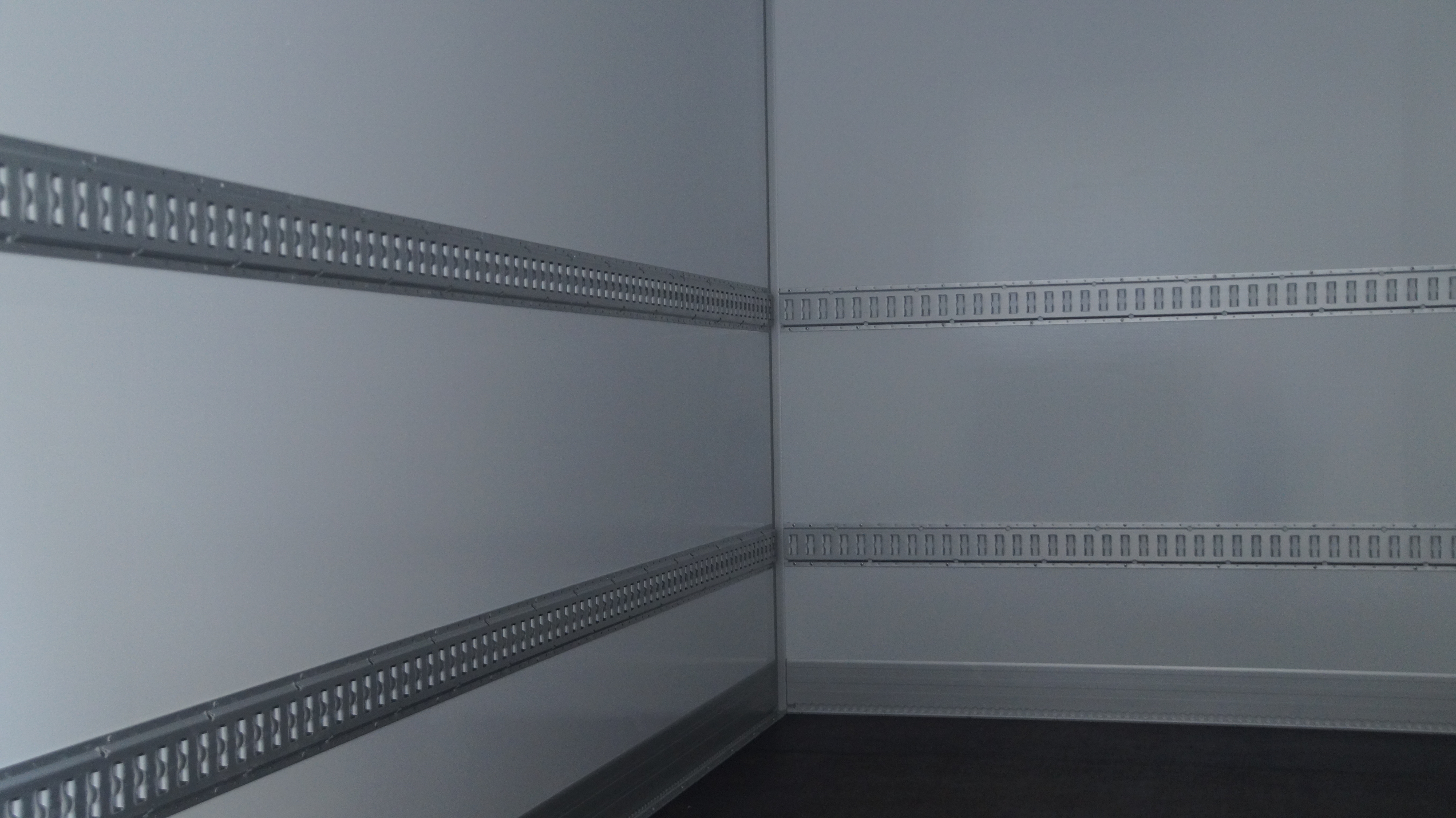 COMBIRAILS
Different heights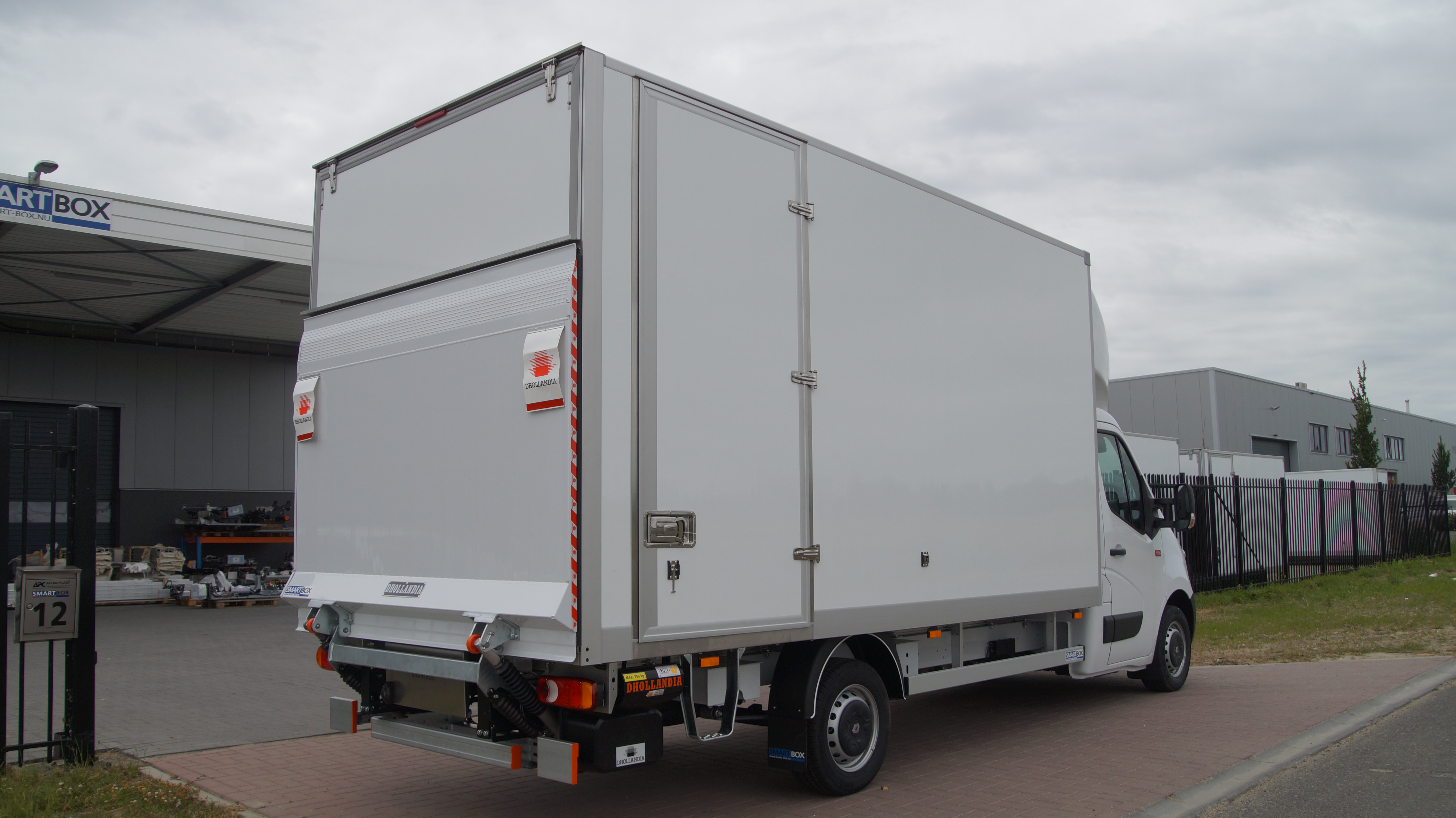 TAILGATE
750kg or 1000kg
ROOF SPOILER
ON THE ROAD, SMARTBOX LIGHT
Highest
load capacity
You are assured of the highest possible load capacity. Due to the extremely low weight of the body, you can transport a heavier load.
Huge
Environmentally Conscious
The Smartbox is constructed from 100% recyclable materials. This also makes the disposal of the Smartbox better for the environment.
Lightest Flatbed
of Europe
With Smartbox you have the lightest container in Europe! Less weight means less consumption and wear.